Vecar, sustainability and the environment:
putting words into practice
Sustainability impacts our daily lives and future generations. Vecar operates in a sector in which it is essential that everyone does their part to safeguard the environment. We work with this constantly in mind, taking concrete action.
Battery efficiency
and regeneration
In 2018, we regenerated 800 batteries, doubling their life cycle and further improving environmental impacts, producing less waste by reducing transport for new battery deliveries and therefore lowering particulate and CO2 emissions.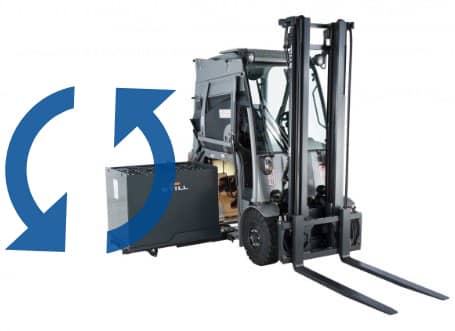 800
batteries regenerated
in 2019
Reduced water consumption
Respect for the environment can and must also be guaranteed with traditional technology. Batteries are available with a special configuration of elements that combined with a traditional rectifier decrease top-up regularity from once a week to once every four weeks. If a HIFI rectifier is added, this interval is reduced to once a month, and with insufflation, once every 13 weeks! Water is a precious commodity. Make the right choice!
High-performance battery chargers
Choosing the right charger is far more important than it seems. The charger affects various aspects of energy management:
Energy costs
Charging times
Battery life
Average useful life of battery
Maintenance costs
Environmental impact
Un raddrizzatore opportunamente configurato e con tecnologia moderna permette di risparmiare fino al 25% sui costi di ricarica e oltre il 50% sul consumo di acqua distillata. Ricaricare una batteria 48v 600ah (sono le più frequenti in uso) con un raddrizzatore ad alta frequenza significa non emettere in atmosfera 675 kg di CO2 in un anno pari alle emissioni che emetterebbe un'auto percorrendo 5000 km.
Semplicemente efficiente
Anche attraverso la nostra gamma carrelli miglioriamo la situazione ambientale in cui viviamo.
Discover more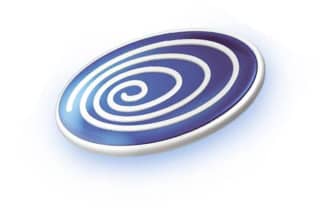 Responsabili verso l'ambiente guidando il carrello
L'autopilota intelligente Blue-Q: premendo semplicemente un tasto si attiva la modalità di risparmio energetico Blue-Q (pulsante blu) del veicolo. L'ottimizzazione della curva caratteristica del motore consente di individuare le fasi di risparmio energetico, senza effetti negativi sul rendimento operativo. In questo modo è possibile ottenere un risparmio del 10-20%, variabile in funzione del profilo di utilizzo e delle dotazioni del veicolo.

| Vantaggio tecnico | | Vantaggi per il cliente |
| --- | --- | --- |
| Moderna tecnologia di trasmissione. | | Consumo di energia ridotto, per un'efficienza elevata nelle prestazioni. |
| La modalità Blue-Q consente risparmi fino al 20%, senza perdite di potenza e premendo semplicemente un tasto. | | Consumo di energia ridotto. |
| Rispetto dell'ambiente garantito: oltre il 98 per cento di tutti i materiali utilizzati sono riciclabili. | | Sostenibile e rispettoso dell'ambiente. |