Still electric forklifts

A full PREMIUM range from 1.0 to 8-ton capacity that represents a benchmark in the forklift sector, ready to face the challenges of the future with its LI-ION version

Reliable performance and long battery life, pre-fitted or available to order with lithium-ion batteries. The new RX 20 is the flagship model from the STILL range of electric forklifts. Power, dynamic performance and greater availability: this is the latest generation of the best-selling STILL forklift. Thanks to the new STILL Easy Control integrated safety and communication unit, handling performance is even better and safer, allowing the driver to view all key safety information quicker and more easily, for increased performance during forklift manoeuvres.


Diesel forklifts

Hybrids since the beginning, with 2 to 8-ton capacity. The hybrid technology of our thermal forklifts combines the advantages of a powerful internal-combustion engine with the precision handling and control of a thermal forklift. An efficient vehicle offering high precision and reduced consumption. Low fuel consumption means low emissions without sacrificing high performance. A series of compact models, ideal for any purpose and for medium and long-distance use. With 2 to 8-ton capacity, these thermal forklifts certainly offer the best performance/price ratio on the market. Lowest emissions + lowest consumption + top performance representing a benchmark for the sector = the best quality/price ratio on the market.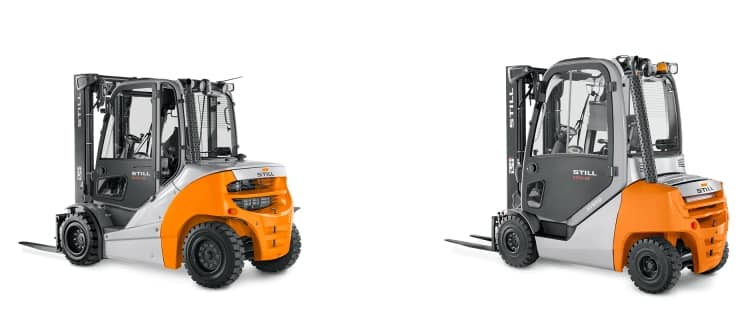 Warehouse vehicles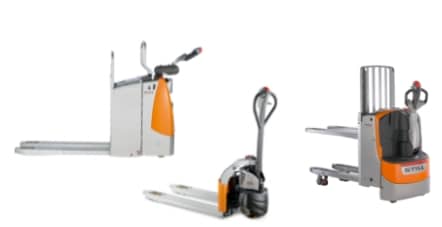 Electric pallet trucks and column elevatorsfrom low cost to high performance, we offer the most complete range on the market.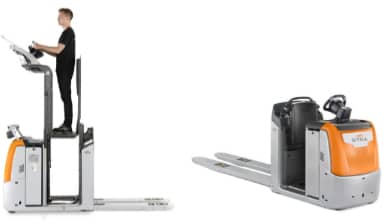 The OPX 20 low-level order pickeris ideal for food-industry logistics and high-powered picking.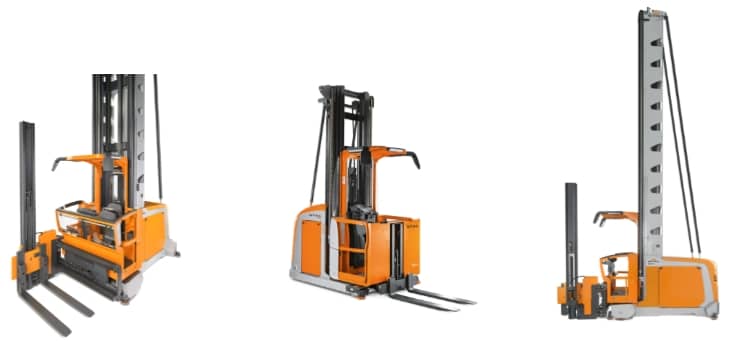 The high-level order pickers and stacker trucks – from standard versions to automatic drive to manage all your warehouse needs.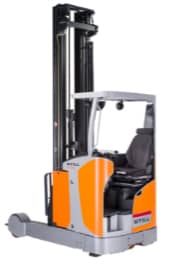 FMX retractable systemsbuilt with the same philosophy as electric frontal units – comfort and performance of the highest levels.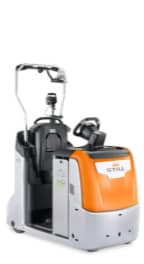 Tugger trains and tractorsto satisfy all manufacturing-system requirements.