Additional equipment: Side Shifters, Rotating Plates, Fork Positioners and Clamps
The right solution for each customer
In order to guarantee every customer the right solution, forklifts can be customised, equipping them with specific tools according to the intended use and relative sector. The equipment we offer is fully compatible with the vehicles, meets safety requirements and is certified by the manufacturer. This is why Vecar works with certified, reliable suppliers, doing whatever is best for our customers.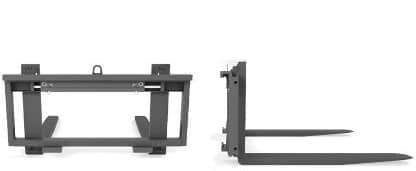 Side Shiftersallow horizontal movement of loads, optimising handling times and improving vehicle manoeuvrability.

Rotating platesadd 180°-360° rotation to the forks of the truck in all directions.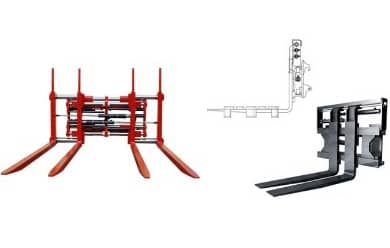 Fork Positionersenable quick and accurate positioning of forks without leaving the driver's seat, allowing the operator to work more efficiently.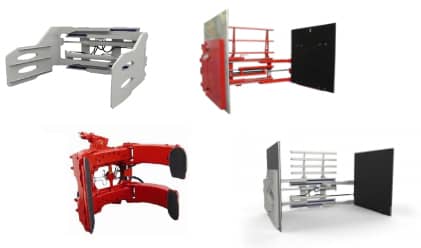 Clampsare designed to handle materials without the aid of pallets, and are particularly widely used in the paper and home-appliance sectors. They guarantee precise and rapid handling of loads without the risk of damage.