Who we are
Vecar is a company founded on people and knowledge, innovation and constant improvement of processes, established with the following philosophy: Learn from the past, focus on the present, and prepare for the future. We operate in Italy and across Europe, providing you with our experience in the logistics sector and solid technical expertise in the forklifts and logistics-vehicles sector. We offer customised services: from commercial consulting and hire, to scheduled maintenance and certified forklift operator courses. Our offer is completed with tailored financial services, featuring investment plans instalment-based fees.
Our Group is constantly growing.

Italy

Poland

Ukraine
Hungary

Romania

Serbia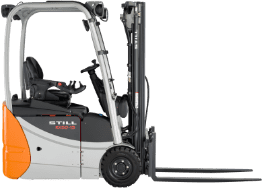 71
Millions of Euro
2022 Turnover:
70% in Italy,
30% abroad.
370
Our people
A team of over 370 young people, yet already with significant corporate seniority, constantly at your disposal.
Holding UNI EN ISO 9001 certification since 2003, Vecar strives for high-quality products and services.
With a corporate network structured to offer efficient pre and post-sale services, carefully designed and adapted to specific local requirements of leading manufacturing sectors. Integration of other complementary services has allowed Vecar to become a leader in the forklift market.
Services
Pre-sales
Sales service
Hire service
Factory and warehouse logistics consulting
Handling-vehicles fleet management
Technical and financial consulting
Training courses
After-sales
Technical support service
Routine maintenance
Special maintenance
Scheduled maintenance
Spare-parts service
Battery support service
Periodic regulatory checks
Always focused on customer satisfaction,
Vecar pursues its mission via:
1
Selected suppliers
a group of professional and reliable suppliers that guarantee and supply products offering high levels of performance, fully aligned with modern safety requirements and current needs of the intralogistics and handling market;
2
Many years' experience
many years' experience in the sector, capable of directing purchasing choices towards tailored solutions built to specific customer requirements, thus ensuring optimal investment in terms of quality, performance and costs;
3
Flexible technical Support
a flexible and effective technical support service, throughout the sales phase and in terms of after-sales support/hire;
4
Tailored consulting
tailored consulting for all requirements arising in organisation of warehouse logistics, storage services and goods handling, providing even more value to products on the market.